10115 Kress Road
P.O. Box 367
Lakeland, MI 48143 810.231.2050
734.904.4629 Cell
810.231.2626 Fax
President's Comments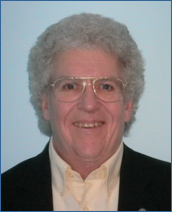 I first want to thank you for taking the time to visit the H@ web site and for your continuing interest in my comments.

Throughout my career, I have experienced great pleasure in working with my clients. H@ is designed to keep me close to clients. My close involvement in all the services being performed for our clients ensures they get the best service possible.

Most people recognize the public accounting profession as preparing tax returns and financial statements from historical information. These services are provided at H@ plus much more. Historical information is only one of many tools used to help clients achieve goals for the future. We will use several tools and resources to help clients develop solutions and make plans to improve tomorrow's results.

Contact me today to explore how I may help your entrepreneurial dreams come true. I may be reached by phone, e-mail, mail, or fax as shown on the home page. Please use whatever method of communication you are most comfortable with.

Sincerely,
Gary J. Hessenaur, C.P.A.
Home | Services | Mission & Values | President's Comments | Articles | Contact Us